Picture this: You've just picked up your brand new custom campervan from Papago Vans, your heart is filled with excitement, and the open road is calling your name. You start planning your maiden voyage, perhaps a jaunt across state lines or even a cross-country trek. However, as you dive deeper into the planning, you start to realize you don't know where you can park overnight for free, or which lesser-known trails to explore.
The thrill of your new campervan adventures shouldn't be dimmed by logistical uncertainties. That's why today, we want to introduce you to a tool that can transform your travel planning from overwhelming to a breeze – iOverlander. This innovative app is set to make your custom campervan adventures smoother and more memorable. Let's explore how.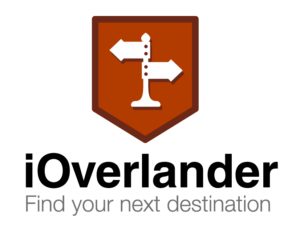 What is iOverlander?
IOverlander is not just another travel app. It's a platform designed with you, the van lifer, in mind. It gives you access to a wealth of knowledge from a worldwide community of overlanders and nomads like yourself. From finding suitable and legal parking spots for your custom campervan to discovering off-the-beaten-path locations, iOverlander has you covered.
The app's community-driven nature sets it apart. Users can share locations, photos, and reviews, making the information-rich, varied, and up-to-date. Plus, with its ability to work offline, iOverlander truly shines when you're exploring those remote, internet-free locations in your custom campervan.
"I could NOT do vanlife without the use of iOverlander"

Papago Vans Customer
Getting Started with iOverlander
Starting your journey with iOverlander is straightforward. For Android users, you can download it from the Google Play Store. For our iOS enthusiasts, you can find it on the App Store. Once installed, you'll find its interface user-friendly, with clear categories and filters to simplify your search.
How to Use iOverlander
To find your ideal location, simply use the search function and apply filters according to your preferences. You can sort results based on categories such as established campgrounds, wild camping spots, points of view, and much more.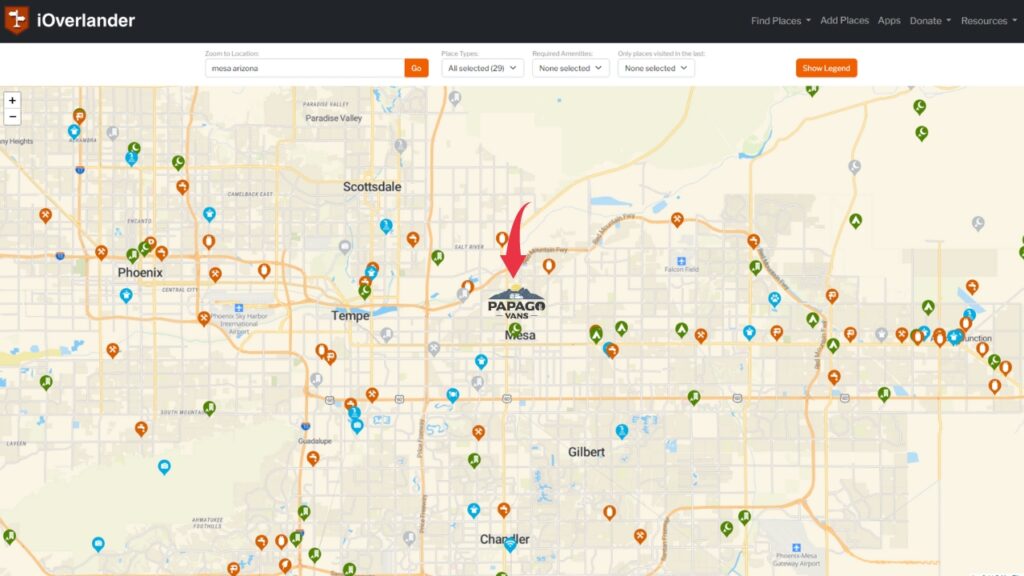 The app also features a comprehensive review system, allowing you to glean insights from other custom campervan travelers who've already visited the locations. Furthermore, its offline feature ensures you always have access to this wealth of information, even in the most remote areas.
As a member of the iOverlander community, your experiences matter. You can contribute to the knowledge pool by adding new locations and updating existing ones. Providing honest and detailed reviews helps fellow custom campervan owners to make informed decisions. Let's contribute to the community spirit and make the custom campervan adventure all the more exciting for everyone.
While there are other travel and camping apps available, iOverlander has unique attributes specifically tailored for custom campervan owners. Its vast database of various location types, offline usability, and community-driven nature make it the go-to platform for overlanders. Whether you're looking for a secure overnight parking spot or a hidden scenic trail, iOverlander comes in handy.
Why iOverlander?
iOverlander, with its rich features and strong community spirit, stands out as an invaluable tool for custom campervan owners. It bridges the gap between the desire for adventure and the practical knowledge needed to enjoy your journey safely and responsibly.
Ready to make your custom campervan journeys more fulfilling? Download iOverlander and start exploring!
Happy traveling, campervan enthusiasts! And remember to come by Papago Vans for any service requests while you are in Arizona.